Housing prices are most definitely on the move; this is fueled in part by investment buyers that feel this is an ideal time to enter the property market. Buyers seeking to purchase rental and investment properties are afforded a unique opportunity to cash-in on properties yielding a good return versus other investment profiles. There's a lot for the first-time lessor to consider before starting a new investment property venture. One of the most important things for prospective investment property owners to consider is the overall condition of the property, and how this condition will affect your ability to profit from the endeavor.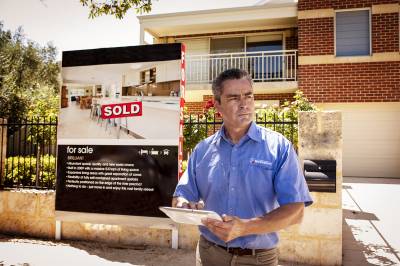 Protecting Yourself with Building Inspections for Investment Property
When you rent a home to a tenant, you will be responsible for maintaining a livable condition on the property and compliance with applicable laws. This means you'll need to make sure the property contains at least two residual current devices before it's leased, along with approved smoke alarms and minimum security measures. Plumbing systems must be in good working order at the outset of the lease and maintained throughout the rental agreement, and any mould or mildew growth resulting from faulty gutters or leaking fixtures is your responsibility to correct.
Any urgent repairs which would expose a tenant or their belongings to injury or damage will also fall under the heading of lessor responsibility. Structural damage which presents a risk of injury or personal property damage, failed plumbing systems, electrical malfunction and similar issues will also be your responsibility to address in a timely manner.
The last thing you'll want to do is invest in a property in order to make money from tenants, only to be spending more than you bargained for to keep the property habitable and safe. Uncovering any potential issues with the property's structural soundness, plumbing, electrical and drainage systems before you purchase will allow you to carry out repairs before entering into a rental agreement. By uncovering these issues, you can make an educated decision on whether to continue looking for an investment property or whether the repairs are will be worth the costs involved.
How a Building Inspector Can Help
When you arrange a building inspection before purchase, you'll be able to find out about any areas in which a property you're thinking of buying is lacking or potentially dangerous. A lack of residual current devices, building defects, lack of drainage on the property, faulty wiring or damaged plumbing are all major issues.
Discovering the potential for expensive repairs or emergency issues can help you to make an informed purchasing decision for your rental or investment property. With a building inspection report, you can obtain an accurate view of a property's condition, and ascertain the outlook for maintenance costs in the future.
Houspect Building Inspections – Buy, Build, Invest and Sell with Confidence