Restumping is a word that won't mean much to anyone unless you've got experience in the building trade, but it is something that is quite significant when it comes to the structure your home may have been built on and what it can mean for you in the future.
What is Restumping?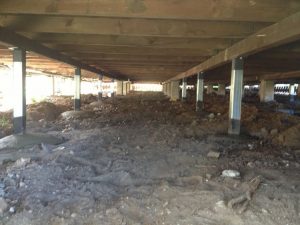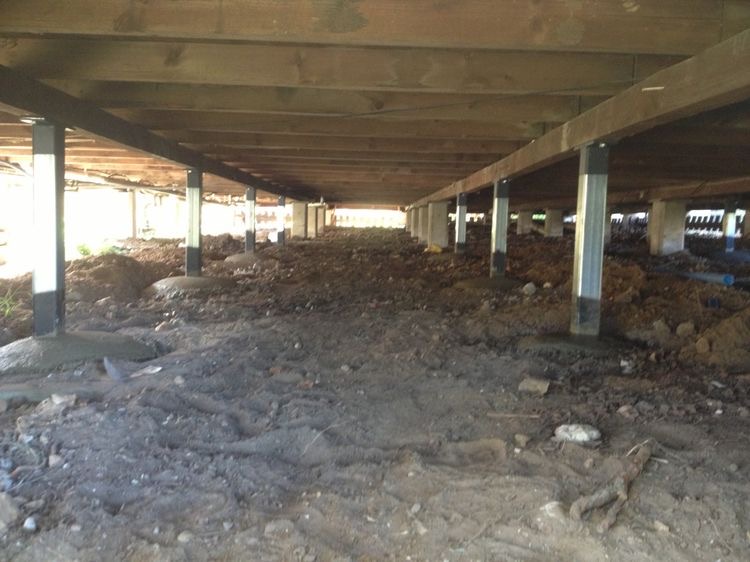 House stumps are what support the house and over time these may deteriorate due to a number of factors. They are commonly found in houses that are not built on slabs, and in older houses, are made of timber.
Restumping is the process of replacing existing stumps that are found under the house. It is also known as house reblocking.
Deterioration can occur due to a number of reasons, but commonly it is caused by termites or general rotting, usually from moisture in the soil or ground. If this has happened to your home, you will need to engage the services of a professional so they can 'restump' your home.
Firstly, it's important to mention that if you feel that your home may require restumping, you need to obtain the opinion of a professional ASAP, this is not something that you can undertake yourself. If left untreated for a prolonged period of time, you will be at risk of having long-lasting damage to your home, including a partial or total collapse.
All houses are different and this is why soil testing is now taken place when a home is built to ensure the structure is safe, but this is not something that occurred many years ago, which is why some older houses come across these issues.
How Do You Know If Your House Needs Restumping / Reblocking?
There are many reasons you might need a house stump replacement, some of the more common reasons include some of the following
Cracks in your internal walls
Extensive cracks in your external brickwork
Flooring issues: such as uneven, sloping or bowed flooring
Doors (and windows) may not open or close correctly
Moisture around the foundation (common with wooden house stumps)
Do You Need a Partial or Complete Restump?
Partial Restumping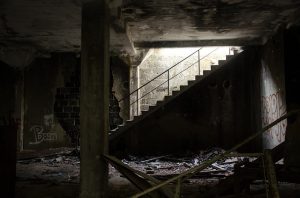 Partial restumping is usually recommended when only a few of the existing stumps are checked and considered to be in poor condition and when the majority are fine.
They should be thoroughly checked however by a professional, as often, the look on some stumps (especially ones made out of wood) can appear deceiving and may look to be in good condition when this is not the They may in reality be worse for wear underneath the ground.
With partial restumping, it often involves lifting part of the building where the damaged stumps are and then replacing them with new ones. Once completed, the house is then allowed to settle back onto the stumps.
A partial restump can be completed if needed, however, it will save you time and hassle in the long run if you consider restumping all stumps at the same time rather than just one or two rotten ones. Why? Because if one (or two!) have started to deteriorate, it's likely that the others aren't too far behind.
Full Restumping
Full restumping is often needed if your house is old is comprised of wooden stumps. It may also be a good idea to replace the old wooden ones with something a little more sturdy, such as steel or concrete stumps.
How To Check The Conditions Of Your Stumps Yourself?
Whilst we highly recommend engaging the services of a professional for this kind of work, we understand that your signs may not be significant enough for you to warrant phoning someone in straight away and you may be looking at ways you can check the condition of your wooden house stumps on your own.
Dig down and around the stump by approximately 5 – 10 cm. Feel the stump for moisture, but also check if the wood gives easily. If it does, it is a good indicator that you may require restumping. It's important that this work is carried out sooner rather than later, as the stumps can eventually give way if serious damage occurs, meaning it will no longer support the floor above it.
What Is Involved In House Restumping?
Typically, it is common for newer homes to be built with concrete or galvanized steel stumps, these are also used as replacement stumps and should last longer than wooden stumps.
If it is determined that your house requires to be restumped, your home will be slowly and gradually jacked up to the height required to remove the current stumps and replace (or in some cases remove them completely).
It is important to be mindful that although house restumping or reblocking will prevent any further damage and eliminate the risk of collapses, the movement caused by jacking the house may result in some issues to doorframes, tiles, or even further cracks in walls.
Who Do You Call For Housestumping?
The best course of action is to call a restumping professional rather than DIY restumping a house yourself. This is very important, as if this is not done correctly, you may be compromising the structural integrity of your home as well as the safety of your family.
Be sure that the person you contact has the appropriate experience, as well as insurance.
Check online for reviews and feedback. It is best to always choose a licensed tradesperson.
Restumping Cost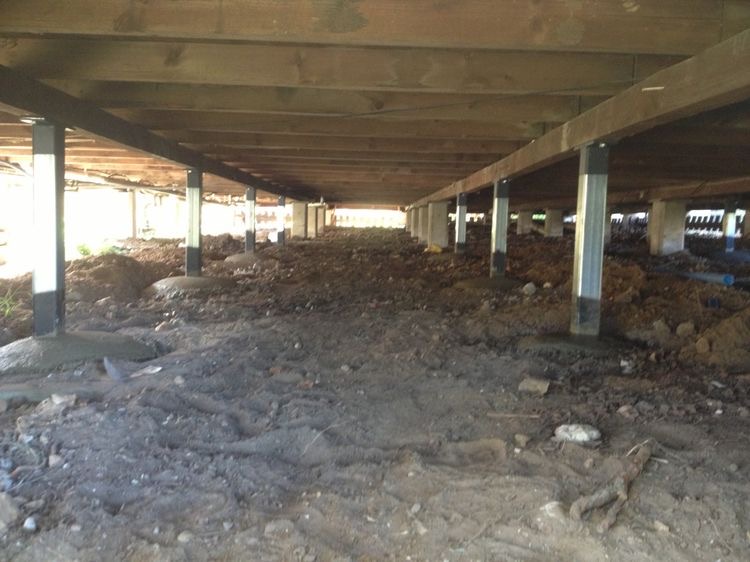 So, how much to restump a house?
Well, restumping costs can vary depending on a number of factors. These factors include :
How many stumps need to be replaced
The size of the subfloor space
The current soil condition (This is because poor soil conditions makes restumping more expensive)
Types of stump material
Fully restumping a 150 square meter home can cost anywhere between $10,000 and $30,000. Be sure to obtain multiple quotes from contractors and ensure that you are clear about the scope of work that needs to be completed before signing any contracts.
Permits
Additional permits may be required, including council permits. Despite the hassle, it means that the work will be independently inspected. Your contractor may be able to obtain these permits on your behalf, otherwise, you will need to get these yourself.
Please also be aware that renovating a home may also change what home and contents insurance cover you may need.
Please contact your insurance provider to discuss prior to beginning works.
How Houspect Can Help?

If you are looking at a new property in New South Wales, you may benefit from a Sydney building inspection or a Sydney dilapidation report.
Houspect also offers renovation inspections and new home inspections.
Call now on 1300 258 789, Email us or visit our Contact Us page.