Are you preparing to purchase a home or building in the Newcastle, Maryville, or Maitland/Hunter Valley area?
Do you already own a home?
If so, you will probably need the services of a trusted building inspector at some point. It's important to have the services of a reputable company to assist you with the inspection procedure.
Three reasons why Houspect Building inspections with Mark Colecliffe is a wise choice
Experience
Finding an experienced inspector is important to ensure you obtain an accurate and thorough inspection for your building or home. It also gives you peace of mind. You'll be happy to know Mark Colecliffe has over 30 years of experience in the house and building inspection industry.
His depth of expertise ensures you receive the best services to fulfil your needs. Due to his vast knowledge in the field, Mark has been able to diversify his skills and experience to provide a large range of services.
These services are as follows:
Licensed and Insured
In accordance with Australian building codes, Mark Colecliffe is fully insured. All the builders involved with Houspect are licensed, experienced, and knowledgeable in the inspection industry.
In addition, we ensure that Professional Indemnity and Public Liability insurance backs every building inspection report we complete, which gives everyone involved greater peace of mind. High-quality service is a standard we stand by and one that our customers have come to expect.
Superior Customer Service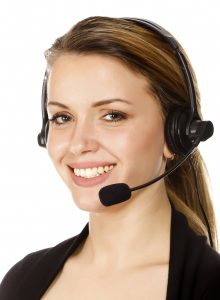 We are committed to providing our customers with superior customer service. Whether it is answering a multitude of questions or simply being highly available, our goal is to supersede our customers' expectations.
Our friendly, professional staff will schedule your inspection within 48 hours and have your report ready within 24 hours. We are pleased to have the testimonials of prior customers stating what a great experience they had with the company. When our customers are happy, we know we have done our job right.
Get In Touch For Your NSW Building Inspection

Please contact the office of Mark Colecliffe when you're ready to schedule your appointment or for a quote for Newcastle, Maitland, Hunter Valley or Maryville.
Our knowledgeable staff is standing by waiting to hear from you.
You may call Monday – Friday between 8:30 AM – 5:00 PM at 1300-258-789. If you would rather communicate via email, drop us a line at info.nsw@houspect.com.au.