With more and more people working from home since two lockdowns in New South Wales, coupled with the chance of homeschooling, there is a greater need to have a dedicated home office space.
Whilst this is good in theory, many homes don't have the space to dedicate to a complete home office setup, or the funds to fully deck out a home office.
Follow our easy home off styling tips to ensure you create the best home office for your space, whilst sticking to a budget.
Measure Your Office Space
It's important that you try and find an area to create your office. It doesn't have to be a whole room, but you may have a study nook area or an alcove that is deep enough for a desk and chair, even a corner of a room will suffice. It's important for productivity as well as for your posture to have a dedicated space (that means no more using the laptop in bed for most of the day)!
Imagine Your Office Space
Take the time to imagine your office space, even draw a sketch so you can see what will go where. It will stop you from doing anything on a whim and you'll be able to focus on your plan and stay on course as well as sticking to your budget.
How to Maximise Your Office Space
Consider using a floating desk if you need more floor space, and floating shelves on the wall allow for you to have storage or decorative space, without taking up any valuable room.
How Do You Want Your Office Space to Feel?
Spend time thinking about how you want your office space to feel, most people want clear open spaces to ensure that this allows for them to have calm, a space to breath and focus on their work.
Work Out What You Need Versus What You Want Needs and wants are two very different things, especially when you're shopping on a budget. What are the basics you need to get you by and what do you already have at home that you can utilise? It's important that you also take into consideration ergonomics and the overall look that you're hoping to achieve for your space. You may want something slimline that can convert from a workspace to an occasional table.
Make a list of what is needed for you to be able to complete your work as if you were in the office. The same applies to kids, although many schools use programs like Google Classroom and Seesaw, there may be times that they aren't required to use their tablets and need an area to write.
Go Paperless
If you're able to go paperless, a printer is one less expense that you will need to outlay, which is not only great for the environment, but you'll also have one less office item that you will need to find space for!
It also allows you to work remotely, many documents can be legally signed with digital signatures and if you are required to scan any documents, there are many apps available on phones and tablets that act like scanners and can create PDF documents.
Utilise Second Hand
One person's trash is another person's treasure. Search through Market Place, Gumtree and other classifieds to see if you can find items for your intended home office style that are reasonably priced. Many people often give away desks/chairs, study lamps for free or at a minimal cost just to clear the space. Saving money on some items allows you to use your budget elsewhere.
Decorating your Office Space
Allow some budget for the fun part, decorating! You can pick up reasonably priced homewares from Kmart and the like. Consider an indoor plant or mirror for your home office styling.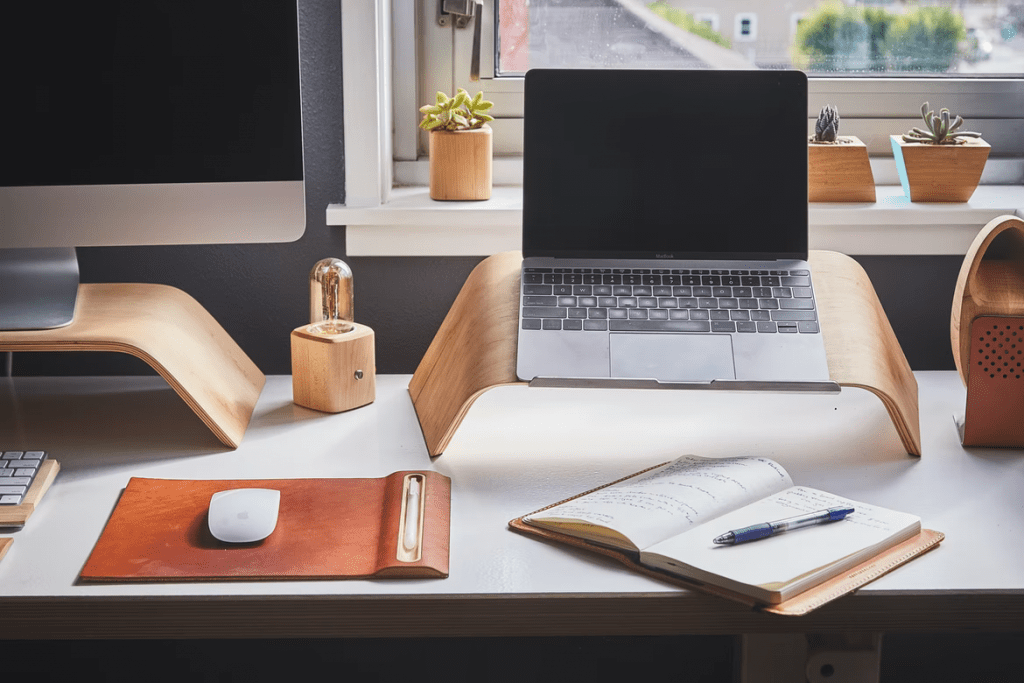 Setting up your home office
Stop procrastinating! With our easy-to-follow tips, you can start planning your office space and within a few days, will have a fully functioning office to work in. Ensure that your space is clear when you start adding in furniture so you're not working around clutter.