Building a home is one of the most exciting things to do when it comes to property, from designing the perfect layout, to choosing your finishes, and finally moving in, there is so much to look forward to throughout the building process.
So, how do you choose the right builder for you? Do you choose a project builder, or an independent builder? It can be an overwhelming decision to make when looking for a builder that suits your project, especially with many options available to you.
Price and Budget.
It's important to know your budget prior to doing your research into builders. This will allow you to narrow down your search as to who you may wish to engage building services with. There are many builders available who target specific customer markets, such as first-time home buyers to high end custom designs and mid-range project homes.

1. Create a List of Potential Builders.
No two builders are the same, and whilst display homes can look amazing and definitely add to the excitement factor of home building, here are some considerations on choosing a builder that suits your new build.

You need to ensure that you check the following:
– Are they licensed?
– Are they insured and for what amount?
– How many homes have they built?
– Do they allow for any customisation?
– Is any landscaping included?- What parts of your contract will have provisional sums or fixed costs?
2. Find A Builder To Match Your Style
Most builders usually have a particular style that they specialise in, so when choosing a builder, you want to ensure that the style you are seeking matches.
A small project home builder will usually specialise in single or double storey home, whereas if you're seeking an eco-friendly and sustainable home, you are going to need to find a builder who has experience in that style.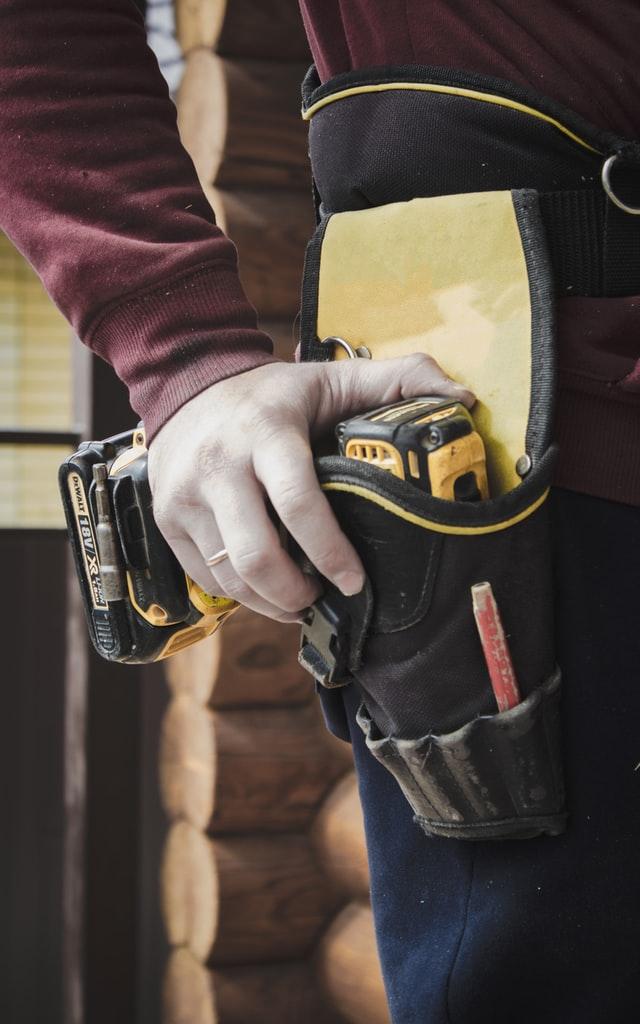 3. Reputation and Feedback.
When choosing a builder, reputation is paramount, but more importantly is their feedback and references from past clients. If you see a home being built in your local area, or has recently been completed, there is no harm knocking on the door to get direct feedback from the property owner about their experience with the builder.
Similarly, asking your potential builder to provide you with references should not be an issue for any good builder.
Ask About the Process: You will go through the initial process of receiving an estimate from the builder, and then if you choose to proceed, you will move to tender stage, where more detailed costs are provided. and plans will then be drawn up for your block and you will be required to sign off on council submissions. Your builder will handle all council paperwork for you.
Working Relationships: More importantly, moving the paperwork aside, when choosing a builder, you need to think about the type of relationship you want to develop with your builder.
Timescales: You will also be given a timeline as to when your building will commence and the difference stages. During this time, you will be offered site inspections which will be conducted with your site supervisor. It's important that you're able to contact them throughout your build with any concerns you have.
Building Inspections
Now is also the time to ensure that you have independent stage inspections done. These are carried out by an independent company such as Houspect NSW who specialise in new home inspections.
The inspector will go through each stage of your build to ensure it meets NSW Standards and will provide a report directly to you for any defects that need to be rectified by your builder.
Building Timeline
Ask your builder what their building timeline is. This may be a deciding factor as to who you do or don't build with.
Every building contract will outline the timeframe as to which the builder has to complete the build by and if it's not completed by a certain time, they will be required to reimburse you a nominated amount each week.
Your Contract
Don't feel pressured to sign a building contract until you are completely comfortable with your decision.
Read the contract thoroughly and consider engaging the services of a solicitor who specialises in building contracts.
If you are financing your build through your bank, this is known as a construction loan. The bank will also be required to view a copy of your building contract prior to approving your finance.
Enjoy your Build
Enjoy the process and your build. You will be investing a lot of time and money into your build, so enjoy each stage, especially choosing your finishes. There is so much to look forward to when building your own home!
We hope you found our blog on how to choose a builder useful and for more reading here are some suggested articles:
For more useful tips, check out our blog.
How Houspect Can Help
If you are looking at new property in New South Wales, you may benefit from a pre-purchase building inspection.
Houspect also offers renovation inspections and pest inspections.