Not every type of window covering will suit the style of a home or even room. Something that may work in a living area, may not be the right fit for a bedroom.
If you have been searching for blinds but don't really know what you're looking for, this article will assist you. Firstly, decide if you're wanting blinds to darken a space, ideally for a bedroom that will provide better sleep, or you may want something in a living area that will allow for natural light, but still provide some privacy. Below we list different types of window blinds and shutters.
Roller Blinds
Roller Blinds (also commonly referred to as Holland Blinds) is a common household choice. They provide decent sun control and are easy to clean. They work well on any sized window and are available in a range of options. Double or Single System: Single is your cheaper alternative and is a single-blind, which may limit how far you may roll your blind up as it provides limited privacy. A double-blind has a solid blind, plus a sheer second blind, which allows for further light control as well as privacy.
Types of Roller Blinds:
Linked or Split System: These blinds are independently controlled or linked with separate blinds, which makes them ideal for a large wall of windows or even a large glass sliding door.
Fabrics: Block out is your most popular, but some people also consider it translucent.
Colours: Roller blinds are available in a huge range of colours, there is something to match every colour scheme.
Motors: If you're wanting to make your roller blinds a little bit fancier, you can have a motor installed, which allows you to open your blinds at the push of a button. This may be useful for large expanses of blinds.
Vertical Blinds
Vertical Blinds were very common 15-20 years ago, but are now not so popular. They are a cost-effective solution for sliding and patio doors as they can be customized to fit over any space.
Types of Vertical Blinds:
Fabric: Your options include block out, light-filtering and flame retardant fabrics.
Colours: Just like Roller Blinds, the colour options are endless.
Weights: To try and prevent the blinds from blowing in the wind, each blind has a weight that is sewn into the bottom of the blind.
Stack Options: Depending on where your window (or door) opens, you have the choice of a left, right or centre split.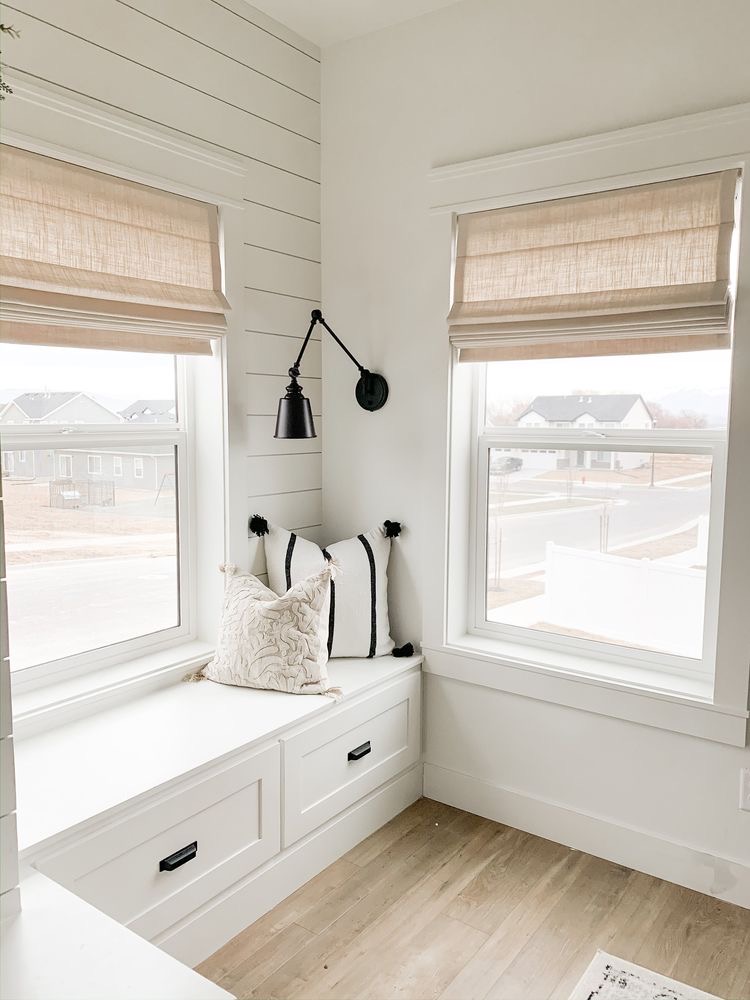 Roman Blinds
Roman Blinds have horizontal panels of fabric that create a tailored look, regardless if they are raised or lowered. Each piece of fabric is connected to a batten which ensures a neat and tidy fold when the blinds are raised.
Types of Roman Blinds:
Battens: You can choose to have metal battens hidden at the back or exposed wooden battens on the front to create visual interest.
Fabrics: Choose between block out or light filtering.
Colours: A huge range of fabrics including patterns are available.
Venetian Blinds
Usually, when people think of blinds, venetian blinds is what first comes to mind. The horizontal slats can be adjusted.
Types of Venetian Blinds:
Aluminium: versatile, practical and economical, aluminium venetian blinds are custom cut to fit windows of any size and create a clean, simple look when installed throughout an entire room.
Durable: Variety of thicknesses to increase strength.
Eco-Friendly: Made from 95% recycled aluminium.
Colours: Choose from dozens of colours including neutrals, pastels, and metallic.
Finishes: Satin, gloss and matt.
Timber or Timber Look: timeless look and practical style, timber and timber look venetians are suitable for creating a more upscale or casual look depending on the finish and installation.
Durable: Real wood or Polystyrene Compound (PVC).
Eco-Friendly: Timber sourced from sustainable growth forests.
Colours: Real timber is light, medium or dark or can be painted a neutral variation.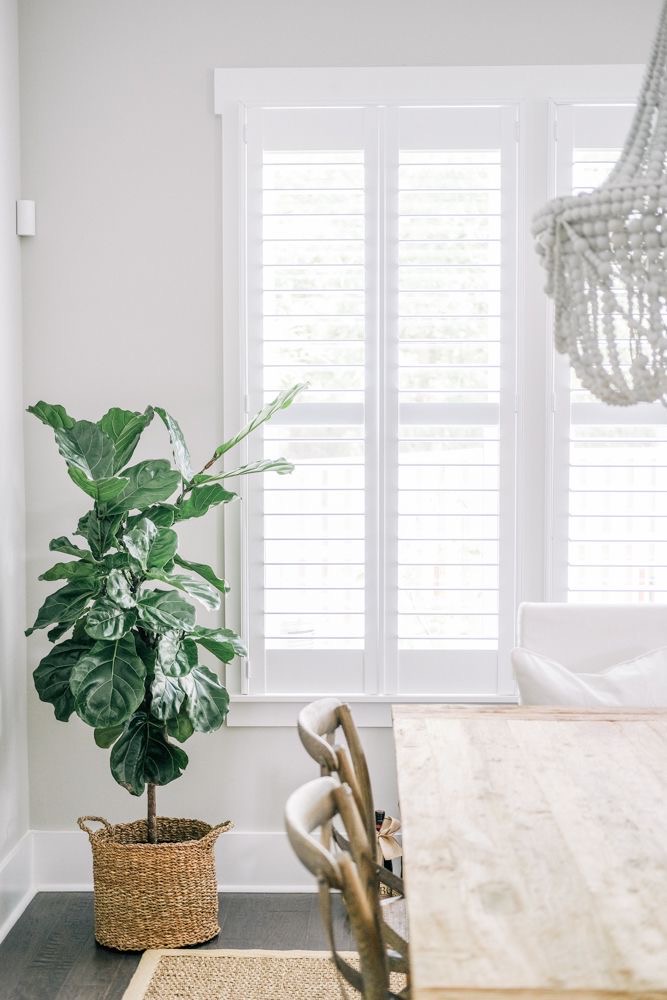 Plantation Shutters
Plantation Shutters became popular in the last 10 or so years, they were quite expensive to
have installed originally, but there is now more competition in the market and the price is a lot more competitive. They allow you to have more control over your blinds, whilst looking stylish. You are able to option a portion of your blinds to allow light in, which is particularly good in the summer heat.
Types of Plantation Shutters:
Durable: Plantation shutters can last up to 25 years if well looked after, which is a lot more than your average blind.
Colour: They usually come in white, off-white, timber and black.
Materials: There are many options available on the market, some are made from timbers, such as Basswood and Kiri. A cheaper alternative is composite shutters which are made from MDF and then covered with vinyl or a PVC layer. If you are wanting shutters for outside, your best option is aluminium shutters.
Don't rush into new blinds, ensure that you do your research to find the best fit for your home. There are many options available on the market and each offers its unique differences. Compare quotes and speak to industry experts to find your perfect solution.
For more information on Houspect, or to book a building inspection Sydney service, call us on 1300 258 789, email us at info.nsw@houspect.com.au or complete our online enquiry form.