Guide To Granny Flats
With house prices continuing to rise, granny flats are becoming a more popular option, especially between families.
Many are relying on purchasing a property with room for a granny flat for parents/in-laws or even grown children.
So, What is a Granny Flat?
Generally designed for one or two inhabitants, a good definition of granny flats are self-contained living areas that are located on the grounds of a single-family home. They can be flats that can be detached, or even attached to another property. These types of properties are called granny flats because they are currently a popular solution to accommodating aging parents.
There are many options available when it comes to a granny flat, some are custom built, allowing you to specifically choose the ins and outs, otherwise are pre-fabricated or even flat packed. In a nutshell, a granny flat is just another, smaller home built onto your property.
Apart from providing living space, these types of properties offer plenty of other benefits. These include some of the following :
Cost-effective places to live
Offers a great way to keeping grandparents near the family
Smaller properties mean less maintenance
Can offer additional rental income at cheaper build prices.
What Is Classed As A Granny Flat?
Generally speaking, a granny flat is a self-contained home that usually has the following properties:
1-2 bedrooms in the property (although occasionally there is another bedroom)
Walk-in or separate bathrooms.
A small (limited) kitchen, a dining and living area and laundry.
Granny Flat Rules and Regulations: Can Anyone Build One?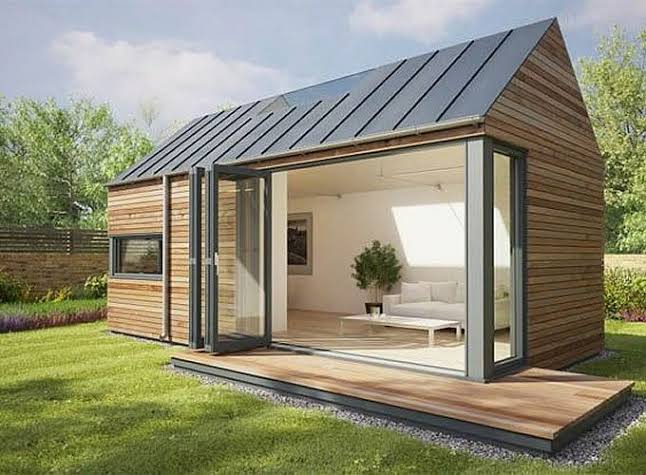 The rules do vary state to state and council to council, but with this trend becoming more and more popular, the short answer is, generally yes.
You would be required to go through the standard approval processes as you would any other type of build. A development application submitted to your local council would be your first process to get underway, this is usually handled by your builder on your behalf.
Depending on your location, there may be some regulations that you need to abide by, for example, granny flat regulations in NSW state that blocks larger than 5 acres are unable to have granny flats built on them, but you are able to rent out a granny flat like you would any other property. Whereas, granny flat regulations in QLD vary from one council to another in terms of the minimum land size and required setbacks.
In Victoria, a granny flat can only be rented out to a dependant from the main dwelling. So, you can see that although building a granny flat may be a smooth process, it is important to do your research as to what you can and can't do.
Do Granny Flats need to comply with a Building Code?
Yes, all granny flats are required to comply with the Building Code of Australia as well as any additional Australian Standards.
Designing Your New Granny Flat
If you are using a builder, they will assist you in choosing the right design for your block and your needs. A custom build is able to be a lot more personalised than a stock standard project home but can be more costly.
It's important to also consider your underground layout when choosing the build for you. It will be a lot more cost-effective using existing sewer and stormwater drains than having to rework all of that pipework. It's important that you are also aware of any easements on your land, some easements may restrict where you can and can't build.
Look online for different layouts that you like and think would suit your block, speak to different builders to see what they offer that can match your needs. Ensure that you consider your budget, in most cases the starting price for a granny flat is $130,000, so you want to ensure that you are getting the best value for your money.
Another thing to consider is privacy, especially if you're going to be renting out your granny flat to tenants. You want to ensure that there is enough space between the two dwellings and how you will ensure privacy for not only your home but the home of your prospective tenant. With this, it is also important to consider how your granny flat will be accessed, so when you are designing the new granny flat, ensure that you consider if there will be any disruptions to you and your family when the granny flat is accessed.
Granny Flat Size – New South Wales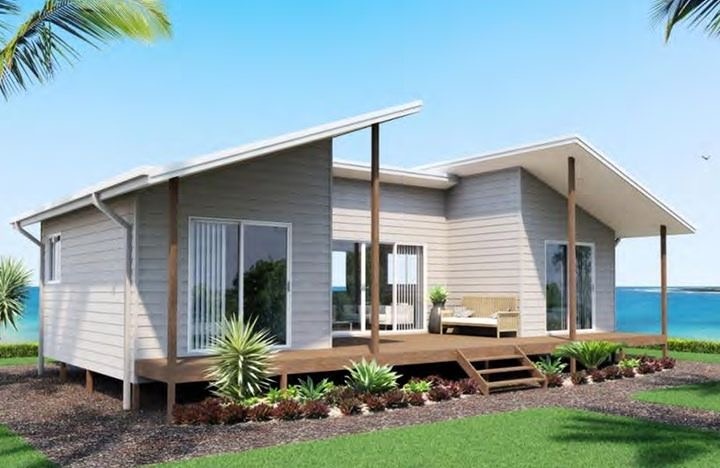 In New South Wales, the maximum floor area of a granny flat must be no bigger than 60 square metres.
However, this does not include additions such as garage, verandas or patios. Many granny flats are around 70 – 75sqm inclusive of a patio area.
The minimum land size for a granny flat is 450 square metres of land.
Building / Stage inspections
Just as we would recommend stage inspections to be conducted on a new home build, we recommend the same for granny flats being built. This gives you peace of mind that your granny flat is being built to correct standards and any faults that are identified at each stage of your build are promptly rectified with your builder.
As you can see, there are many elements to consider when building a granny flat on your land and it's important to research all of your options to ensure that you are getting best value for your money and a suitable granny flat for your land.
So there you have it, we hope you found our helpful guide to the definition of a granny flat useful.
For more useful tips, check out our blog.
How Houspect Can Help
If you are looking at new property in New South Wales, you may benefit from a pre-purchase building inspection.
Houspect also offers renovation inspections and new home inspections.