If purchasing a new home is exciting, building your own is an even more dizzying experience. New construction projects offer future home and business owners a high level of control over the finished product.
Still, building defects can be just as problematic for a brand new property as they are for a neglected, older structure. One of the most effective ways to guard your investment and ensure the quality of your new home or multi-family property is to secure a building inspection report from a reputable, professional inspection expert.
Reasons a Building Inspection Report is Important
For many prospective property owners obtaining a building inspection report seems like a necessity only when they're considering the purchase of an existing property.
While it's certainly true that a building inspection report can disclose hidden structural defects and degradation accumulated over time, it's just as important to obtain a building inspection report for new construction projects. While there are different areas that should be scrutinized for building inspection reports on newly constructed properties, these inspections are just as crucial as they are for older homes.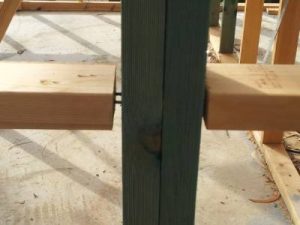 Incomplete or shoddy workmanship, defective installation and structural errors can turn a dream home into a nightmare in short order. Even the most reputable building contractor can overlook an error or two, which can lead to much larger issues in the future.
Human error is a simple fact of life, even when you're working with the best contractors and building professionals available. When simple oversights and mistakes can make such a significant impact on the overall integrity of your property, a home inspection report for new construction is one of the most effective ways of protecting yourself, your family and your investment.
Choosing a Building Inspection Professional
The ideal property inspector is a fully licensed builder who is associated with a well structured and fully insured building inspection company that has the necessary experience to act as a neutral third party with requisite experience and expertise in the building trades. Because a good property inspection professional has no financial stake in the findings of the report, you can rest assured the data included is fair, unbiased and accurate.
Look for a building inspector who specialises in the evaluation of new constructions. Because so many buyers have the common misconception that building inspection reports aren't important for new constructions, some companies may devote little time to the evaluation of new properties. With the right building professionals and an exceptional building inspector, you can ensure the home of your dreams is structurally sound, well-constructed and of the utmost quality.
Houspect Perth Building Inspections – Buy, Build, Invest and Sell with Confidence