1. What are we talking about?
The majority of homes will have a manhole located within the building which provides access into the roof space or roof void. That is, the space between the roof cover and the ceilings. Without this manhole, access into the roof space can be extremely difficult with the only alternative being the removal of tiles or metal sheets.
Gaining access to the roof space is for a variety of reasons including checking on a myriad of building issues including:
Checking the underside of the roof cover
Checking the roof frame
Electrical items, collar panels, solar water heaters
Air conditioners and A/c ducting
Checking fire walls
New wiring including smart wiring
Security systems
Pest treatments and checks
Checking insulation
Investigating water ingress
So as can be seen above, there can be quite a few reasons why access via the manhole is required.
2. What's required?
As can be seen in the above photograph the manhole has been trimmed or lined with timbers. This is critical to ensure that the ceiling is appropriately supported and protected as people traverse through the manhole.
Without the trimming in place, the ceilings are likely to be damaged because they are unsupported.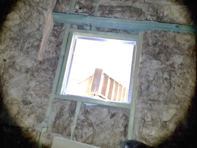 3. But where is the requirement in the Building Code?
Interestingly the requirement to trim the manhole is not actually in the Building Code ("BCA"). However, the BCA requires roof frames to be constructed in accordance with Australian Standard 1684. Within this standard your will find the requirement that:
Trimming around openings – 7.2.4.4
In a joisted ceiling, any opening (manholes, skylights and the like) shall be trimmed to provide full support for ceiling linings
4. Does it ever not happen
Yes. Occasionally we will come across these issues and hence it is important that they are checked during Practical Completion Inspections or during the WA 6 year construction defect liability period.
As can be seen in the image below, the trimmers have not been installed around the entire manhole.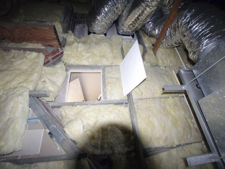 As can be seen in the image below, trimers are not only required around manholes but the Standard requires any opening (manholes, skylights, air conditioner vents and the like) to be trimmed.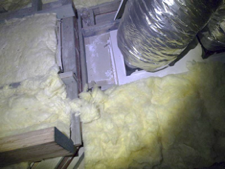 These items can be missed and hence important to check during construction or during the defect liability period.
5. The Advertisement
Houspect undertakes a range of construction inspections pre and post handover and these include:
Stage construction Inspections (slab, walls, roof, lockup, practical completion)
Post construction defect liability inspections
Investigation inspections
Construction litigation inspections
August 2020
Build, Buy, Invest in property (and roof tiles) with confidence
Ph 9240 8855 Web: www.houspect.com.au/wa Email: info.wa@houspectwa.com.au