Most Perth outdoor home areas are the centre of activity during spring and summer, but there are many potential hazards that could be avoided by doing some simple maintenance now.
Houspect's building inspectors frequently see outdoor entertainment areas that represent a risk due to issues associated with electrical cabling, swimming pools and spas, and chemicals.
Most of us view the backyard as an extension of our indoor living space but don't really spend much time looking after the most utilized area of our home.
However, it's vital that some basic maintenance and checks are done in the early part of spring to ensure we can relax and entertain, safe in the knowledge that no harm will come to our family, friends or pets.
For a busy homeowner, remembering to clean out gutters and downpipes or ensuring the pool is safe may be at the end of the weekend "to do" list, but to be able to relax during this seasonal break it's best to check the following:
Ensure the gutters and downpipes are clean and free of debris to avoid overspill from water or a fire hazard
Ensure all latches on pool and spas work correctly to avoid potential safety issues
Eliminate access to pool and garden chemicals for young children
Test electrical circuit shut off switches
Cut back trees growing too close to roofs and wall structures
Check external water heaters for leaks, rust or ground staining and if necessary have a plumber check them out. Leaks that go unnoticed for long periods of time can cause damage to tiling or pavers and can lead to expensive repairs
Ensure any wooden fences are checked for termite damage and if necessary have a termite inspection
Water pressure clean timber decking and re-seal
De-bug patios and pergolas ready for those summer BBQ's
All this may seem like a lot of extra work at a busy time of year but remember preventive maintenance is crucial to retaining the value of your home, and also saves you the headache and cost of emergency repairs.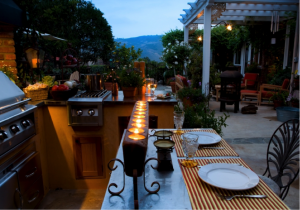 If you're considering putting your property up for sale it's best to have it thoroughly checked by a professional building inspector to ensure everything is in tip top condition. And of course we recommend using a Houspect inspector because all our inspectors are registered builders with years of experience which allows them to accurately report on the condition of a property and in simple terms explain what needs to be done.
The Houspect website has lots of information about maintaining your home. If you want to know more click here.
Homebuyers or sellers can contact Houspect by calling them on 08 9383 1043
New 'Instant Quote' Service Makes It Easy
If you need to know how much it costs to get a professional home inspection completed for your property, the Houspect website now offers an Instant Quote service. Just enter your requirement in the simple online form and you get a quote straight away. Want a quote click here.