Front fences can make or break your street appeal and the look and feel you're hoping to achieve in your front yard.
In years gone by, fences were used to secure space and to clearly determine boundaries, but they are now more commonly used to edge your garden or highlight extensive landscape design. Front gates are now often the focal point of your front yard.

It's important to choose the right fence design to match your home's style as well as its surroundings.
More importantly, before even erecting your new fence, you need to speak with your local council. Some Local Government Areas only allow a fence of 1.2m high across the front boundary, others don't allow a fence at all.
Do your research before investing into your fence. Here are some front fence ideas to consider.
First, What is the purpose of your fence? Decorative VS Security?
Depending on whether you're looking to create a sense of separation from your street, or keeping children contained, it's important to understand the purpose of your fence, which will then lead to what style of fencing will best suit your need
Types of Front Fencing
Horizontal Slats
Kicking off with our front fencing ideas,Horizontal Slats provide an elegant and minimalist look.
They are easy to maintain and also provide a good option if security is high on your priority list.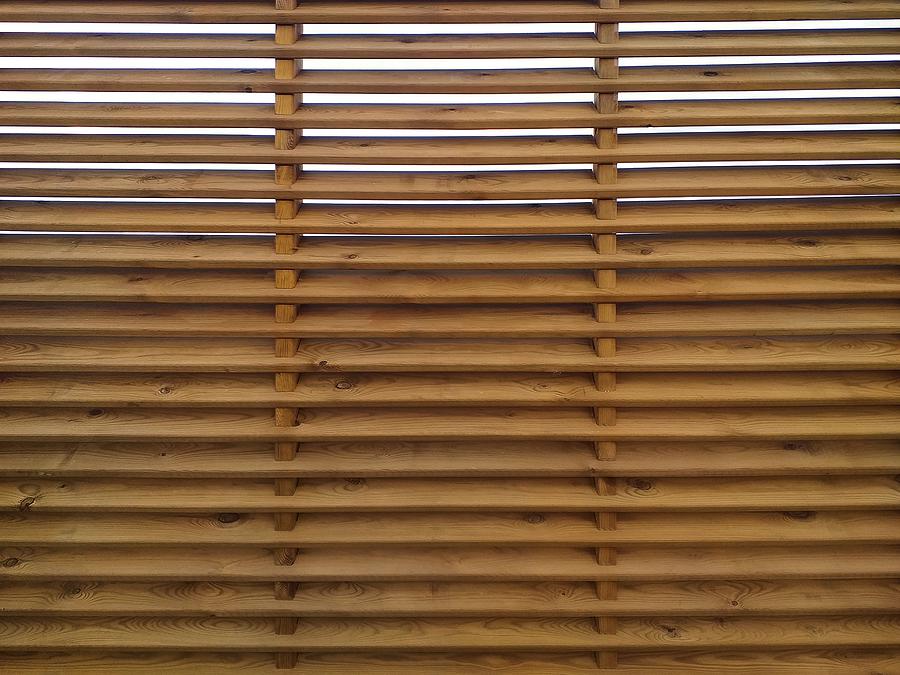 Wooden Fence
Another excellent front fence idea is considering natural wood, a beautiful material to use for front fences.
It is cost effective and one of the most popular choices available.
If you're handy, it's the type of material you should be able to install yourself so you will save some money toward labour costs.
Something to consider with timber fencing is maintenance. It will wear easier than other forms of fencing and you may need to consider painting or staining your fence which will require regular upkeep.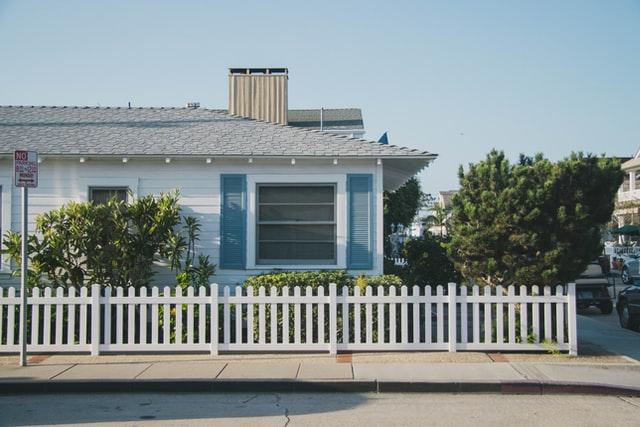 Metal Fence
Metal fences typically use steel products by Colorbond or wrought iron, which provide excellent security and also have a range of decorative finishes.
Usually they will be installed with pillars between each section to break up the metal, as well as providing a structurally sound finish. They are cost effective to be installed as well as being aesthetically pleasing.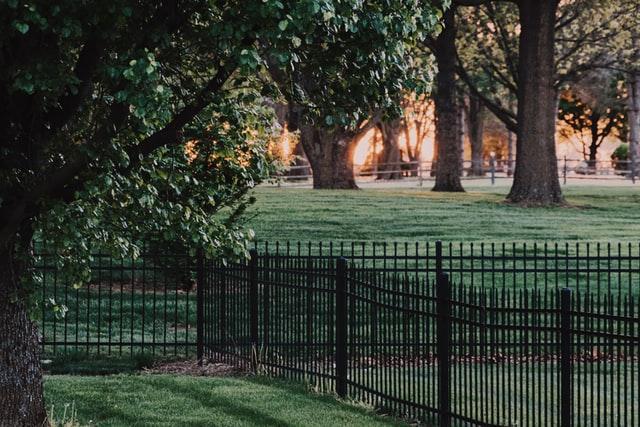 Picket Fence
Everyone has heard the term 'White Picket Fence', it's almost the trademark of the Australian dream!
A picket fence can look classy and add a sense of character to your home.
Whilst you may think a picket fence is best suited to a country style home, consider complimenting a contemporary or modern designed home with a traditional picket fence to create a truly unique front yard.
No two picket fences are the same, you have the option of choosing what height you prefer, as well as deciding to paint your fence or keeping it natural.
To Summarise
As you can see, there are many options available to consider as potential front fence ideas For your home.
Deciding what will work best for you is important as it can be a costly investment so you want to ensure you've made the right decision.

Consider the location of your home, somewhere by the sea may result in you choosing a fence that will be able to handle the salt in the air better. If security is your main concern, a timber fence is probably not going to be the best option for you.
Whilst you are wanting to choose a fence that fits the design of your home, it's also important to consider the feel of the street, you want something that is going to fit in and not standout and remember to speak to council to ensure that you comply with your LGA and to determine whether you require council approval.
For more useful tips, check out our blog.
For more information on Houspect, or to book a building inspection Sydney service, call us on 1300 258 789, email us at info.nsw@houspect.com.au or complete our online enquiry form.