Solar panels are becoming more and more popular, especially on new home builds. They are a great investment that can provide you with renewable solar energy. Most people have their panels installed and then don't think about what maintenance is required to ensure that they are performing at their peak potential.
Do solar panels need to be maintained?
The short answer is yes, but the good news is, solar maintenance is fairly basic and there isn't a lot that is required. It is recommended that periodic light cleaning is performed to ensure that dirt, leaves and any other debris aren't causing any obstruction to the sun's rays.
How do you maintain your solar panel system?
Many solar panels are tilted at least 10% when installed and if this is the case for yours, it's actually beneficial for your maintenance as rainfall will clear most debris that has accumulated over time. If you do have extended periods without rain, it is important to have your panels cleaned twice per year at a minimum. Whilst the cleaning is fairly straightforward, if you are not comfortable in completing this task, or being on your roof, there are companies that offer solar panel cleaning. Maintaining your panels yourself is as easy as using a leaf blower or a quick spray with your garden house.
If you live somewhere that has a lot of snow, panels should be cleaned to clear the snow away, simply use lukewarm water. Never use hot water as it can cause the panels to crack as they are made from tempered glass.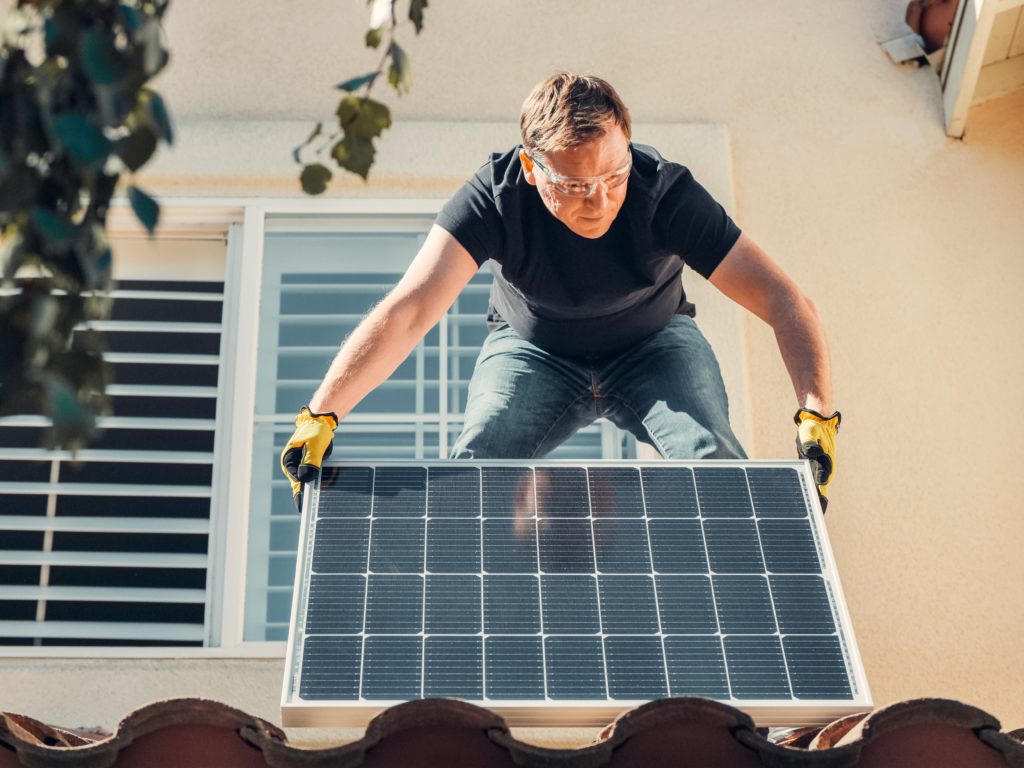 Does extreme weather impact your solar panels?
Solar panels are durable, after all, they are in the harshest elements and are designed to withstand hard weather, including rain and snow.
Whilst they are not completely indestructible, research has shown that they are able to survive hail and lightning in most cases. It's important that you have a good warranty or have your panels covered as part of your house insurance should you require any solar panel servicing replacement. How to repair or replace solar panels.
If you find you have panels that need to be repaired or replace, it's best to leave this up to a professional. If you feel that your panels are losing efficiency and aren't performing to their full potential, it's best that you speak with your solar company directly.
Physical damage to the panels may be covered under warranty.
Solar Panel Inspections
Whilst cleaning maintenance is important, another important part of ensuring your solar panels are well looked after is ensuring that you have a physical inspection done by a professional. They will check things like connections, cables, panels, rooftop mounting, DC isolator switches and the invertor. These inspections should be carried out every 3-5 years depending on the elements your panels are exposed to.
Solar panels are a great investment for any home and if the correct solar maintenance is carried out on them, panels should last 20+ years. The cost of maintenance is minimal compared to what you will receive back on your electricity bill.
How Houspect Can Help?
If you are looking at a new property in New South Wales, you may benefit from a pre-purchase building inspection which includes the inspection of solar panels.Houspect also offers renovation inspections and new home inspections.