Bathrooms have certainly come under significant review over the past 10 years. New homes and bathroom renovations can produce bathrooms with stunning characteristics and visual appeal. From tiling, baths, basins, showers and tapware the choices and options seem endless. The general view that after the kitchen, the bathrooms are the most expensive rooms in the home is clearly understandable.
With this backdrop it is hardly surprising that many home owners embark on construction journeys to transform tiered and outdated bathrooms into the stunning and glamourous masterpieces often seen in the glossy magazines and home renovation shows.
When it goes well it can go very well. When it goes bad, it can similarly go very bad. The following are some simple steps that home owners should follow with their bathroom renovation projects.
Rule 1 – Research, research and research your supplier
Due diligence on any supplier is critical and can avoid costly issues. Do not just read the glossy brochures, dig deeper and call references. You need to satisfy yourself that the supplier can do the work, at the required standard, within the time frame and without unplanned cost overruns. Time spent on research before committing to the contract can save substantial sums and considerable angst down the track.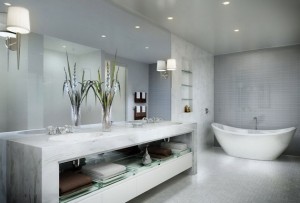 Rule 2 – Ensure your supplier builds by the rules
In all of your discussions you should emphasise that you expect the work to be undertaken in accordance with:
The National Construction Code
The Australians Standards
Accepted standards of professional workmanship
By ensuring that the above requirements are stated in all of your correspondence and discussions you can at least reinforce the expectations that a minimum standard of acceptable work is expected. It is not necessary that you are aware of or understand all of the individual requirements contained in the above, but they serve as an excellent future reference point if required. If your supplier does not understand all of the above, it's simple, find another supplier.
Rule 3 – Understand the Home Building Contract Obligations
Where bathroom renovations are being undertaken, home owners must be aware that:
Contracts in WA for bathroom renovations which exceed $7,500 will fall under the Home Building Contracts Act in WA. There are important protections here that all home owners should be aware of. https://www.houspect.com.au/wa/fundamentals-home-renovations/ .Where the contract is for less than $7,500, home owners are encouraged to apply as much of the attributes of the contract requirements captured by the Home Building Contracts Act as is possible.
Key requirements of the Home Building Contracts Act include:

Where the costs of the building work exceeds $20,000 or a building permit is required, a Registered Building Contractor is required to be used.

Home Building Work includes:

cabinetry or tiling work for a kitchen or bathroom
similar type work

Contracts for the work MUST be in writing. Contracts must contain all the terms, conditions and provisions of the agreement, show the date and be signed by both parties. An oral agreement is not sufficient to comply with the Act.
Before a home building work contract is signed by the owner, the Act requires the builder to provide the owner with a copy of the 'Notice for the Home Owner', which summarises the requirements of the Act. See https://www.commerce.wa.gov.au/sites/default/files/atoms/files/notice_for_home_owner_aug2013.pdf
Under the Act a 'builder' is any person(s) who carries on a business which performs home building work or associated work for others. That person may or may not be a registered builder.
A home building work contract cannot provide for a payment of deposit prior to the commencement of work that exceeds 6.5 per cent of the total cost of the work
Once work has commenced, any progress payment must only be for work actually performed or materials already supplied.
Usually, any variation to a home building work contract is to be in writing, show the date and be signed by both parties with a copy given to the home owner before the variation work commences.
A contract cannot restrict inspections except by limiting them to normal working hours or forbidding inspections that would unreasonably impede or interfere with the building work.
Builders are liable to make good, at no cost to the owner, defects in home building work where notified in writing within four months of practical completion.
Home indemnity insurance (HII) covers the home owner, and subsequent owners, against the loss of deposit (up to $20,000) or the completion or rectification of the building work (up to $100,000) should the builder die, disappear or become insolvent within six years from the date of practical completion. It is compulsory for all residential building work above $20,000 to be covered by HII, except associated work alone (eg swimming pools, carports, pergolas and landscaping).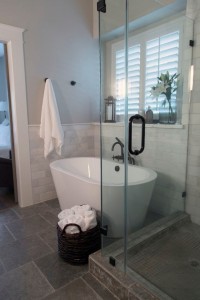 Rule 4 – Understand that help is at hand
In the event that issues develop between you and your supplier, it can be beneficial to try and keep communications open so that the issue can be progressed through the resolutions stages. When resolution appears to have reached a stalemate, options to progress include:
The WA Building Commission can deal with contractual disputes relating to lump sum home building work contracts between $7,500 and $500,000, provided the complaint is lodged within three years from when the cause of the dispute arose. Complaints about the standard of workmanship can be lodged regardless of the value of the works, provided the complaint is lodged within six years after the completion of the works.
There are a variety of remedies defined within the Act.
The WA Building commission can also deal with construction works below $7,50
So, the positive news is that home owners are afforded a degree of protection via the above. However, the real key is to avoid the problems in the first instance. Home owners should ensure that they:
Common issues that Houspect WA has identified in WA bathroom renovations include:
Failure to follow plans, quotes, contracts
Failure to get council approval (where required)
Incorrect installation or location of fixtures including tapware, baths and basins
Waterproofing membranes not installed as per required standards
Failure to install floor drains or facilitate falls toward floor drains
Cabinet work installed to a poor standard
Substandard installation of shower screens
Poor tiling

Poor alignment of tiling joints
Insufficient, excessive or inconsistent gaps between tiles
Poor tile cutting
Insufficient, excessive, inconsistent grout application and or grout colouring
Excessive lippage between tiles and or adjacent surfaces
Cracked tiles
Incorrect floor levels
Floor grates installed incorrectly
Unprotected woodwork installed in wet areas
Exhaust fans incorrectly installed
Inappropriately located power points
Substandard silicone application
There are a range of external reference documents which can apply to bathroom renovation including Australian Standards 3958.1 Guide to the installation of ceramic tiles.
Houspect WA can provide home owners with a broad range of support to their bathroom renovations including:
On site consultations to review bathroom renovations
Independent investigation reports which can be presented to suppliers and will articulate issues that need to be addressed
WA Building Commission Complaint Reports, in the format required by the WA Building Commission, to support a formal complaint against the supplier.
Need more Information? Contact Houspect WA on Ph 9240 8855 or visit https://www.houspect.com.au/wa/