Residual Current Devices (RCD's) in WA – How many do you need? Important 1 January 2019 Regulatory Changes WA
Why
In Western Australia, the Energy Regulations 1947 were amended in 2009 (which rely on Australian Standard ASNZS 3000)to require that when a residential property is transferred, leased or hired, the owner must ensure that a minimum of two Residual Current Devices (RCD's) protecting all power points and lighting circuits, are installed. There are significant fines for those that fail to comply. All new homes from 2000 required RCD's to be installed.
2019 Update
A new version of AS/NZS 300 was released on June 26th2018. ASNZS 3000:2018 will commence on January 1st 2019.
The new standard requires an RCD to be installed on every final sub circuit in the electrical installation of a residential premise. This includes circuits protecting hard-wired appliances such as ovens, air conditioners, etc. This affects all new residential building works and will result in more RCD's being installed on new properties. The requirement is not retrospective and will apply only to dwellings built after January 1st 2019.
What's changed?
Previously only power and light circuits needed to be protected by RCD's. Now every final sub circuit needs to be covered. Generally circuits covering items such as ovens, air conditioners, pools etc. were on their own circuits and were not necessarily covered by existing requirements.
What
RCD's monitor the flow of electricity from the main switchboard and prevent electrocution by cutting the electricity supply if an imbalance in the current is detected. Current RCD's will normally be able to cut the power within 10 to 30 milliseconds. By installing at least two RCD's, the property's circuits can be divided evenly. This ensures some light and power remain if one RCD operates and also minimises faulty operation from appliances which have low-level leakage current. All properties constructed from the year 2000 should already have two RCD's fitted.
Circuits for appliances like ovens, stoves, air conditioners and pools often had their own circuit breaker which is designed to protect the appliance and associated cables but not people. Adding a residual current device to all final sub circuits, which were previously excluded from the RCD requirements, will provide additional protection to residential property occupants.
As a general rule, there should be a minimum of two RCD's for all lights and GPO's and a separate RCD for each final sub circuit. As you would expect it is more complicated than a simple statement as this and Licenced Electrical Contractors will be able to provide a more detailed explanation.
Some circuit breakers now have an inbuilt RCD.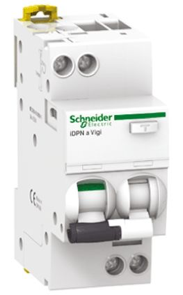 When – Homes for sale
At least two RCD's must be fitted to protect all power points and lighting circuits before the land title is transferred when that property is built prior to 1 January 2019. If the property is constructed post 1 January 2019, an RCD is required to be installed on every final sub circuit and hence the property is likely to require a minimum of 3 RCD's, however the exact number of RCD's will need to be determined by a licenced electrical contractor.
If you are planning to sell your home and it does not already have the required number of RCD's protecting, you will need to engage a licensed electrical contractor to install RCD's to the main switchboard or distribution board.
When – Renting a home
Landlords and or the Property owner must ensure the correct number of RCD's are installed on the switchboard at their rental premises. If RCD's are not fitted then tenants should contact the managing agent or landlord and request that the RCD's be installed.
Where- Number of RCD's
​The regulations require two RCD's to be installed on the main switchboard for pre 1 January 2019 residential properties and on every final sub circuit on properties constructed post January 2019. In some cases, to reduce the number of circuits affected by the operation of any one RCD, homeowners may consider having more than two RCD's fitted. There are limits on the number of circuits that can be directed to an RCD hence there may be a requirement in some properties to have more RCD's.
Testing the RCD's
​All RCD's have a test button which should be pressed every three months. Pushing the test button simulates an earth leakage fault and indicates whether or not the RCD is operating correctly. Electric clocks and timers will require resetting after each test.
Testing beyond the test button on the RCD unit requires a Licenced Electrical Contractor.
Compliance
Penalties of up to $15,000 for individuals and up to $100,000 for a body corporate may apply if the regulations are breached.
Who can Install RCD's
Only licensed electrical contractors are qualified and permitted to install and test (beyond the test button) RCD's.
How much does it cost to install an RCD safety switch in Perth?
Prices start from as little as $200 – $300 each (supplied and fitted). Costs do depend on the type of electrical box installed at the premises as the RCD must fit correctly and be compliant.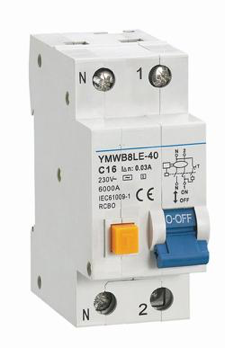 Need More Info
Engage a WA Licenced Electrical Contractor to review the specific requirements for your property.
Find out more at the following Government Web Site

Aug 2019
Build, Buy, Invest in property with confidence. Ph 9240 8855 Web: www.houspect.com.au/wa Email: invo.wa@houspectwa.com.au