If you own a residential investment property in WA and you need a quality, unbiased and independent assessment of the building maintenance requirements (with cost estimates) which you are likely to incur over the next three years, then contact Houspect WA.
1       What are We Talking About?
Residential investment properties, like all properties, need to be maintained but investment properties are potentially subject to various degrees of wear and tear by tenants. It can be very important to get a quality, independent assessment of the condition of the property from an independent building inspector who is a WA Registered Builder with a minimum of 20 years construction experience. Property owners can secure real value in obtaining an independent assessment on how well the property is being maintained and what they need to budget for over the coming three years.
Houspect prepares residential property maintenance reports on behalf of property owners or their property managers. These reports are not pre purchase inspections.
The reports represent the findings of a thorough visual inspection of the entire property and include an assessment of any:
Structural defects
Building Defects
Significant non-compliant (Building Code or Australian Standards) items
Notable maintenance items which are due now or are likely to become due over the coming three years
Safety Omissions (Smoke detectors, RCD's, gas vents, balustrades and similar)
The reports include a high level builder's indicative estimate of the costs to remediate.
2       When Do We Do Undertake Investment Property Maintenance Inspections?
Maintenance inspections for investment properties can literally be undertaken at any point in time and can be updated as required.
The "when to undertake" estimates of remediation and maintenance work is shown in financial years from the date of the inspection so as to assist with income, expense and tax planning.
3       What Do We Do During the Property Maintenance Inspections?
Essentially we undertake a broad and thorough inspection of the entire property inclusive of:
The interior of the house
The roof space (where OH&S access is available)
The roof cover and roof plumbing on ground level roofs
The exterior of house
The sub floor space (where OH&S access is available)
All structures within 30 m of the house including fences, retaining walls, sheds, patios, gazebos, carports, paving, etc.
For multi storey houses we have the option (if required) to extend the scope of the inspection to the roof cover and roof plumbing on upper level roofs using commercial drones
Once all of the maintenance items and defects have been identified and listed, our inspectors will provide a high level builders estimate of the costs to undertake the identified work. It is important to understand that these estimates are not quotes but simply high level builder's indicative estimates.
4       Why is it Important?
There are a multitude of reasons that support quality forward planning of maintenance and defect expenditure:
1. Advance Identification of the Building Issues. One of the most important reasons for a thorough building inspection is the actual advanced identification of future maintenance issues prior to the issues becoming an urgent repair where the remediation costs can be a significant and unwelcome surprise.
2. Identification of Issue. Many property managers are exceptional at keeping your investment property tenanted and the incoming cash flow sustained. However, they may not have the skills, experience or knowledge to undertake a thorough inspection of the entire property and what to look for. As a general observation there are few property managers who will climb onto the roof, into the roof space or under the floor frame to investigate exactly what is occurring in and around an investment property to determine what maintenance is required.
3. Professional Independence. On many occasions it can be well worth getting an unbiased, independent professional opinion on what work is actually required on a property and what the indicative costs are before a whole range of quotes are obtained. We have seen significant quotes provided for work on properties that we simply do not believe is necessary to be undertaken. Similarly we have seen significant maintenance and defect items ignored for many years without any appreciation that the work needs to be undertaken. Houspect WA will not undertake any of the actual maintenance work identified  in our maintenance reports nor will we provide recommendations to individual trades so as to ensure that our independence is maintained as well as warranting that we can return to the property and reinspect completed work, if required.
4. Financial Planning. From a financial perspective, having forward estimates of likely maintenance and defect expenditure can provide significant benefit from an income and taxation standpoint.
5. Insurance and Safety Exposure. Maintaining a proactive position in relation to maintenance management should provide a stronger position in rejected insurance claims (I.e. non-claimable ceiling collapses) as well as claims by tenants against unsafe living conditions. Proactive maintenance can also contribute toward tenant retention during periods of high vacancy rates.   
5       So What are the Types of Issues We Encounter?
5.1      Broken Roof Tiles and Rusting Gutters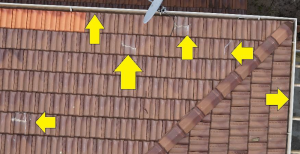 5.2      Rusting Support Posts to Patios (post has broken off)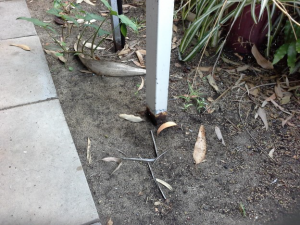 5.3     Rotting Barge Boards and Fascia
5.4   Stained Eaves Linings from Overflowing Gutters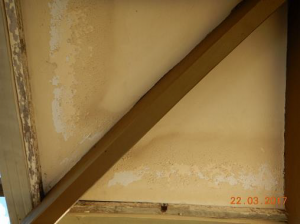 5.5      Lack of Soakwells Causing Subsidence and Cracking to Walls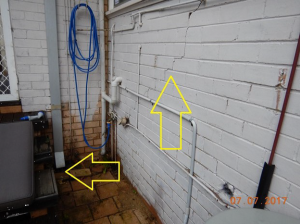 5.6       Fretting Mortar Contributing to Water Ingress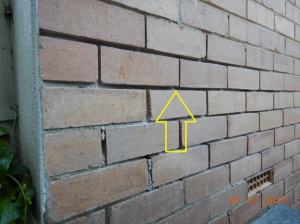 5.7      Rotting Timber Balustrades and Pergolas (safety issues)
5.8     Underside of deck support timbers are coming loose at junctions where the nails are pulling out because the structure is moving (safety issues).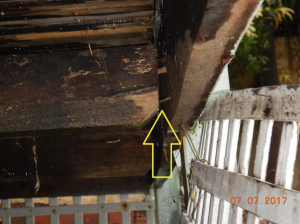 5.9      Timber decking is missing and rotten in several areas. Replacement of decking is advisable due to safety reasons (safety issues).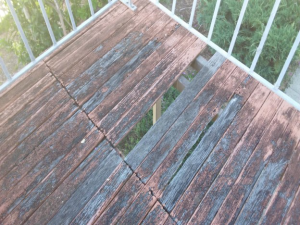 5.10      Signs of Concrete Cancer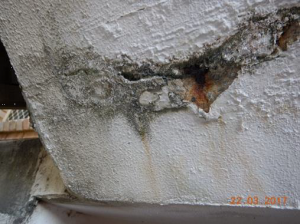 5.11      Cracked Walls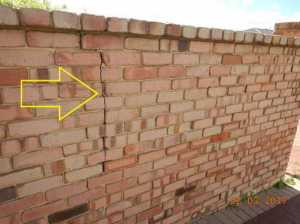 5.12      Non-Compliant Smoke Alarms (safety issues)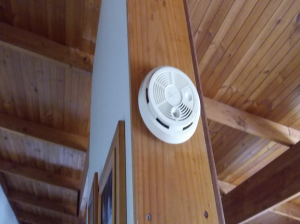 5.13      Failure of Shower Cubicle Waterproofing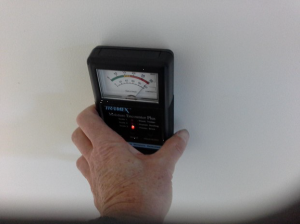 5.14      Weathering surface damage was noted to timber frames requiring treatment and painting.
5.15      The cornice to the front right living room is coming loose from the wall and the ceiling, refixing is recommended.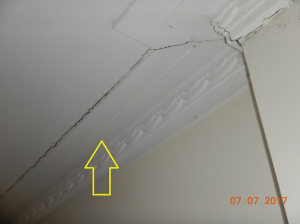 5.16      Moisture Damage to Ceilings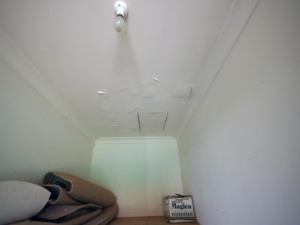 5.17      Some cupboard doors require adjusting to close correctly.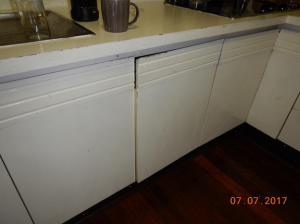 5.18      Potentially unsafe wiring connections in the roof which should be reviewed by a qualified electrician.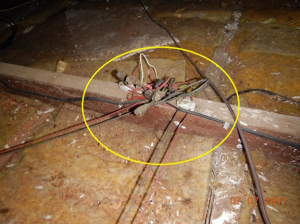 6       What is the Immediate Solution for People Who Own Residential Investment Properties in WA?
Contact Houspect WA and request a quote for a residential building 3 year maintenance inspection. Generally inspections can be booked within one week of the request and reports are generally available within one week of the inspection being completed.
7      Summary
All properties need to be maintained. Investment properties are no different.
Given the degrees of separation of owners and their property managers from the actual property, an independent unbiased assessment of the maintenance requirements both now and three years into the future can be very valuable.
Building inspectors, who are WA Registered Builders and have a thorough knowledge of building inspections and maintenance requirements, are well placed to provide an independent assessment of building inspections.
Houspect property maintenance inspections:

Represent a detailed visual inspection of the property
Include pictures of all significant items identified
Are supported by a table which indicates when the identified remediation work needs to be completed over the coming three years and the associated indicative costs.

Houspect WA, having conducted in excess of 50,000 building inspections in WA, is able to provide a detailed assessment of investment properties.
Ph 9240 8855 Web: www.houspect.com.au/wa Email: enquiry@houspectwa.com.au
Build, Buy, Invest in property with confidence.