What Happens when a Strata Lot Renovation Goes Wrong? Pre-emptive Strategies for Strata Companies and Councils of Owners
Driven by the multitude of home renovation shows on television these days, it is not surprising that many strata Lot owners want to visit Bunnings and renovate their strata Lots, irrespective of Strata By Laws, Legislation and Strata Plans. What's wrong with knocking out a wall or two or demolishing a bathroom ahead of a handyman makeover!
The complexity in WA is that the Lot boundaries in many strata Lots (especially multi storey strata properties) is the internal surface of walls, floors and ceilings. Not a big issue if you are simply painting the surface of these areas but what happens when people really get into the renovations and dig further (with or without authority)?
Is the Lot boundary the upper surface of the floor, the upper surface of the floor tile, the lower surface of the floor tile? Who is responsible for the waterproofing? If the water taps are relocated in bathroom/kitchen, who is responsible for any subsequent water ingress into an adjacent strata Lot? Sometimes the answers to these questions will be easy, but sometimes – not so much.
What happens if the renovations cause cracking in the common walls between strata Lots? Who is responsible to repair the damage? How can you prove the damage was caused by the renovation?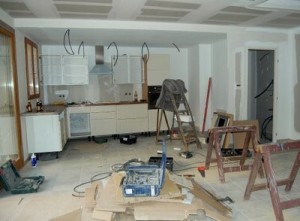 How can the Lot owners, Council of Owners (COO) or Strata Company members determine with accuracy what damage did or did not exist pre-renovation to assist in resolving damage that exists post- renovation? The answer can be as simple as a Dilapidation inspection report.
Dilapidation inspections are utilised throughout the construction and renovation industry to determine the pre-construction condition of properties adjacent to a construction site. They are a point in time evaluation of the condition of a property such that if any damage is caused by an adjoining construction then a second dilapidation inspection can be undertaken to enable a clear analysis of the "before and after" condition of an adjacent property. This is likely to enable stakeholders to determine, where damage is identified, if the damage has been caused by the construction or renovation works.
When providing approval for construction, renovation and or demolition works, it is not unusual for contractors to require dilapidation inspections to be undertaken prior to any work being undertaken on site. Some government departments have made it a pre-condition on development approvals.
For example, when Main Roads undertakes major road works in WA, it is likely that they will require the Contractor to undertake dilapidation inspections on every house within 50 – 100 metres of the road works. If the road works are 5 kilometres long, that is a substantial number of inspections. Similarly, quality WA Builders who construct new houses in existing suburbs will routinely want dilapidation inspections on all neighbouring properties prior to any construction work being undertaken. Today's society often requires mitigation strategies to be put in place so as to limit any future issues, claims and litigation.
Dilapidation inspections can be conducted on strata common property and or adjacent strata Lots.
While the scope of dilapidation inspections is often associated with identifying cracking on floors, walls and ceilings, dilapidation inspections can be extended to determining the level of moisture in walls and floors. This can be particularly useful if the planned renovation within a strata Lot includes alterations to plumbing, tiling and or waterproofing such that water ingress may be caused by the renovation.
Given that Lot owners may need to seek Strata Company approval for renovations, the Strata Company may want to insist on dilapidation inspections on adjacent common property and or strata Lots as a component of its approval processes. Inserting dilapidation inspection requirements into the By Laws of a Strata Company may also be an option.
The identified strategies will potentially enable Strata Company's and COO's to minimise the impacts caused by Lot renovations that can cause disharmony within a Strata Community. Dilapidation inspections have the potential to minimise remediation costs being covered by the Strata Company as opposed to Lot owners whose renovation activities caused the damage to strata common property and or adjacent Lots.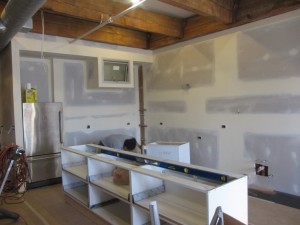 Need more information on Strata Property Dilapidation inspections – contact Houspect WA:
Ph 9240 8855 Web: www.houspect.com.au/wa Email: strata@houspectwa.com.au
Build, Buy, Invest in property with confidence.